In the first part of a two part exclusive, former Sunderland manager Gus Poyet speaks to The72 about how he nearly returned to the club in 2020 and he explains the key reason the move fell through.
The Uruguayan coach took charge at Sunderland in 2013 with the club sat bottom of the Premier League with one point in October. The former Brighton boss was tasked with the impossible, but a run of five unbeaten games which included a draw against Manchester City and six points against Manchester United and Chelsea saw Sunderland complete what is regarded one of the greatest Premier League escapes of all time.
Although, despite that and a trip to Wembley in the 2014 League Cup final, Poyet was dismissed in 2015. Five years later with the club sat in League One Poyet was linked with a remarkable move back to the north east. At one point it looked all but confirmed and now Poyet opens up on how that move came about, and why ultimately it fell through. Speaking to The72, in partnership with Fruityslots, he said:
"I almost went to Sunderland because the owner, Juan Sartori, I am always in contact with him," he explained. "We also check on results. The only possibility to go back at that time of my career to League One, it would be being in total control of the football – not just as coach."
Poyet clearly wasn't concerned about dropping to the third tier, but the sticking point was evidently the job title. At that time in 2020 Sunderland were deploying a new strategy which involved a head coach, not a manager and that change clearly didn't appeal to Poyet. Despite that he went on to speak highly of the club.
"I thought that I knew about this club until I lived there. I rented a place in the city centre, it is then you realise how much this club means to the people. Of course I was tempted to come back. It wasn't about the league. At this point of my life, I think I had to be honest and fair and to respect as well my career. Sartori put me in a difficult position!"
Juan Sartori is a board member and shareholder at Sunderland. He has been involved with the club since Madrox's takeover in 2018, but remains the only piece of that jigsaw left in the north east. Poyet clearly thinks highly of Sartori and that is reassurance to supporters that the club is indeed in good hands moving forward.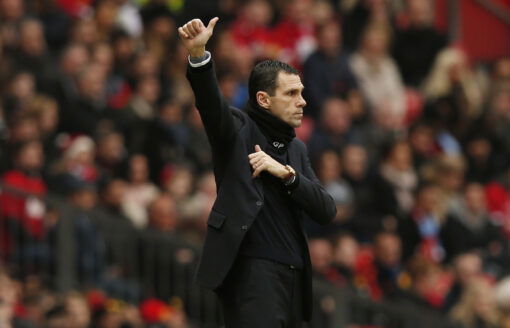 His love for the people of the city has not faded with time. Despite several promotions and managing in some of the top leagues across the world, Poyet's proudest moments in the dugout remain with Sunderland.
"People think about winning titles but the biggest achievement in my career was staying up with Sunderland," he said. "It was incredible. I play in three derbies, and the celebrations after beating Newcastle – you have to live it. You need to be part of it to understand. It's the week, the whole week. Leaving there after winning 3-0 and 1-0 in the last minute, it stays with you forever."
Poyet is one of many examples of past players and managers who have arrived at the club with no prior involvement, but the passion and character of the fanbase has captured their imagination leading to a lifetime of wishing the club well at every corner.
The 55-year-old may have decided a few years back a return to Sunderland wasn't the right thing for him, but he didn't hold back praise and optimism when asked about the direction the club are now heading in following their top six finish last season in the Championship.
"I think they've made good decisions. When they were relegated from the Premier League there was too much of a hurry to come back 'now now now' – but it doesn't happen like that. The club is now settled and making better decisions. When Alex Neil went to Stoke it was a blow, but I didn't know what would be next. Tony Mowbray, I know, knows English football so well.
"I don't know him very well, but we always talk about him. I was impressed by him. In one game he had no defenders and they still won. I thought 'I can't do that!'. He had that belief in his squad. The players connect with him, and it brings something extra.
"It was a surprise they made the play-offs, it was hard not to go up, but sometimes you are not ready and you need to be careful. I think the stability and maintaining a way you play, I think they're in a good way. Juan Sartori knows the club now very well and they know what they want. There's a possibility that they'll do very well. There's more stability now. They can sign players he likes. They're in a position to plan."
Part Two of the exclusive interview with Poyet where he discusses his Sunderland regrets and more.