Many players are nearing the end of their contracts across the EFL. One of those players is Swansea City's Dutch defender, Mike Van Der Hoorn. Talking to Voetbal International he admits "there has been interest" although nothing 'concrete' yet.
The towering centre-half joined the Swans in 2016 from Dutch side, Jong Ajax. Since then he has featured over 100 times for the South Wales club.
Van der Hoorn initially signed a three-year deal when he was signed for £2 million in 2016, but last year opted to extend that for another season. Given his Premier League experience, it is likely that the 27-year-old will have plenty of options when the season is eventually concluded.
"Many competitions have not yet been completed, so the final score is not yet known, and clubs do not know with what budget they can get started. There is some interest, but it is not concrete. Ultimately, of course, I want to go to a top league: the Premier League, the Bundesliga. I am now 27 years old, so a move to such a league would be a top scenario for me."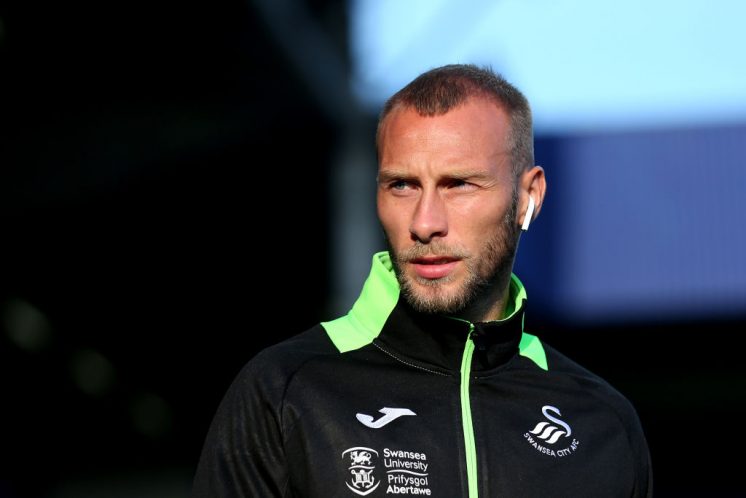 Due to interruption of football, Van der Hoorn has a second attempt at helping Swansea get back to the Premier League. The defender suffered an injury that was set to keep him out until the end of the season. However, following a two-month break, Van der Hoorn will be able to feature in the remaining nine games.
Van der Hoorn isn't sure what to expect when the season does finish, in terms of a new contract or not. When a player has spent so long at a club it is difficult to move away.
"We are only three points away from the play-offs for promotion, so there is still nothing clear about the level where the club will play next season. I've been here for four years now, and Swansea really feels like home. It is difficult to determine whether it is not even time for another challenge, that is entirely due to the offers you get. A new contract with Swansea, with an extra year of security, could also be good. It is very difficult to say something about it now."
Swansea fans will be hoping that the club offers Van der Hoorn a new deal, whether in the Championship or in the Premier League. As the defender said, a bit of security might be what he needs in this difficult time which could see him spend another season at The Liberty Stadium.