Marcelo Bielsa seems a far cry away from the likes of Dave Hockaday and Darko Milanic, even Thomas Christiansen, Garry Monk and co. His tactics are engaging and obsessive and have the mind ticking over throughout 90 minutes, time that doesn't seem enough to enjoy and come to terms with the nature of his work.
There are areas of the pitch that Bielsa uses more than any other, in terms of the game that changes. He was quick to establish that Kalvin Phillips had lost his battle at Swansea, just twenty-eight minutes had passed by before he decided enough was enough and he would relinquish his defensive insurance to allow Mateusz Klich time on the ball deep, something that proved to be a key turning point in a football game best described as a game of chess.
There is no secret to the left of a modern-day full-back. They are at times wingers, pacey and must be able to do as much in the final third as they do in their own third. Barcelona are the best example, a back four wasn't that at all, Jordi Alba and Dani Alves were as much advanced wingers as they were defensive full-backs but it's all about balance. You can only successfully play this role with an engine, the fitness is arguably the most important part, and Leeds United have Barry Douglas and Luke Ayling.
Marcelo Bielsa hasn't done anything that other clubs and their coaches won't know now, they just can't counter it. Norwich fans were left frustrated by their coach as he couldn't do anything to stop what is a very obvious tactic by Leeds United. Wide full-backs that stretch the opponent and midfielders who just shift and use the ball on repeat. The issue for the opposition is the quality. Ayling and Douglas are probably the best pairing in the league, and with Saiz, Hernandez and Klich all buzzing around it makes it impossible to stop the obvious.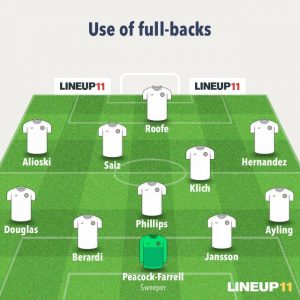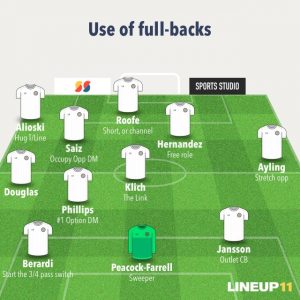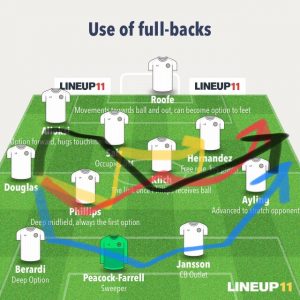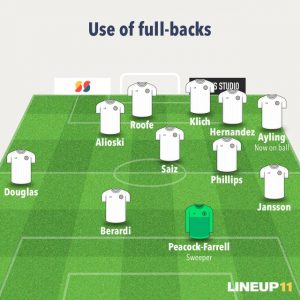 Now there are obviously variations of this. It doesn't happen like I've put it time and time again, it's more the idea. Transition across the pitch is great to watch and damn near impossible to stop. Clubs have analysts who are paid a hefty chunk of money to notice and stop these moves but quality will shine through. It's high intensity which begs the question if such a small group of players can sustain it throughout a season.
The workload is on certain players more than others. Mateusz Klich in that "link" position is covering some serious ground each game, a role that will be shared by Adam Forshaw on return, this is the engine room. Phillips and Saiz have it much easier, although work is harder than they've seen before. Wingers are to retreat if the ball is lost, they have to protect full-backs. Kemar Roofe must shift across and be a constant option, everyone needs legs.
Are Bielsa's Leeds the best team in the world?

It's not for us to say. But yeah, they probably are. https://t.co/dDw8plSySY

— MUNDIAL (@MundialMag) August 26, 2018
This example is one of a host already from this season. Compared to the diagram this starts on the other side. Ayling shifts it across the back-line, missing Jansson and using the outlet centre-back. Douglas then gets on the ball twice, but Phillips isn't the option. Klich arrives and provides it, Alioksi stays advanced and Roofe offers the short option. Samu Saiz and Pablo Hernandez, Leeds two most creative players have no active part, but have stretched the Norwich side to the seams, spreading the defensive structure.
This will seem obvious to some, it takes a lot of work on the training ground to make it work but most of all you needs the players to do it. You can analyse and try to stop it all you want but when it comes down to doing it on the pitch it's another matter. Derby boss Frank Lampard called it straight after the game, they knew what was coming, they had worked on it but couldn't stop it.