News of the new Leeds United kit, ahead of its launch to a select gathering of 'Willy Wonka-style' golden ticket holders on July 9, is very tightly sealed. In fact, it is sealed tighter than a duck's backside in a waterfall and when did you last see a duck sink? Anyway the July 9 pre-launch gives way to the kit being launched to the full swathe of rabid Leeds United fans on July 11.
However, has Leeds United's bearded frontman, Mirco Antenucci, given Leeds United fans a little insight into what the styling of the kit may be with his recent Instagram post?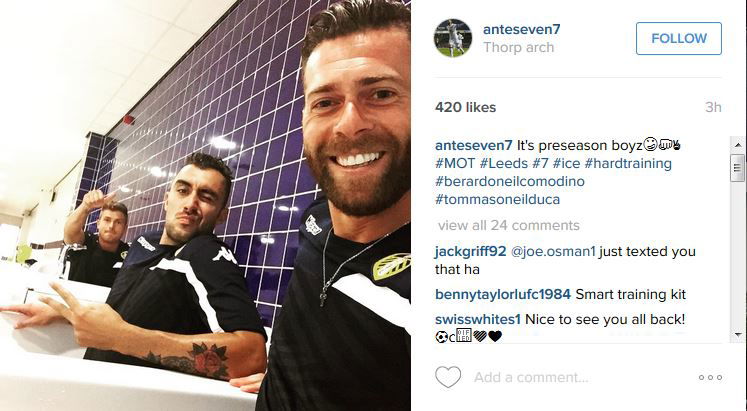 In the post, a smiling Antenucci is joined by a winking Tommaso Bianchi and a photobombing 'thumbs' up Gaetano Berardi in the stylish, almost minimalist, black Kappa-embossed training shirt with thick, white piping across the left chest. If this is the training kit, I can't wait to see what the white home shirt will look like.